An age-old question, I know. But I saw it with my very eyes: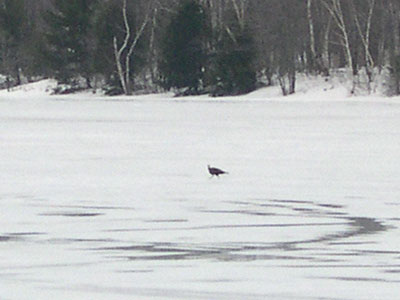 Maybe this is the northern sign of spring, like the first time you see a robin. I dunno. The sleds are no longer whizzing by on the lake, so now it's turkey time?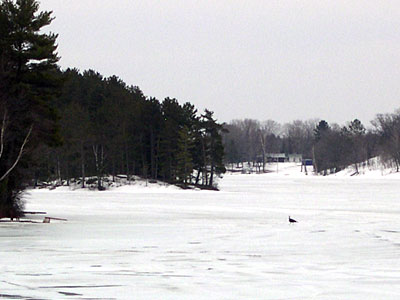 The amazing thing is that someone didn't get out their rifle and shoot it.
Thanks and good luck.